Pollensa apartment for sale on the beach in prestigious Majorca resort
Luxury Apartment for sale . . . Wake up to paradise!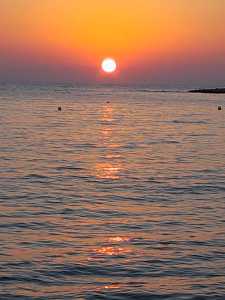 ---
A rare opportunity to purchase an apartment on the ever fashionable and much sought after "Pine Walk" directly on the beach in Puerto Pollensa. The property is good to buy as an investment and has a high potential rental income.


This Voramar Beach apartment is on the fourth floor (with lift) in a block of just ten apartments constructed in the 1980s. This three bedroom apartment is in excellent condition and is most desirable for summer holidays. The living area has a modern open plan fitted kitchen and access to a particularly large private covered terrace with magnificent views of the beach, Pollensa Bay and the surrounding mountains.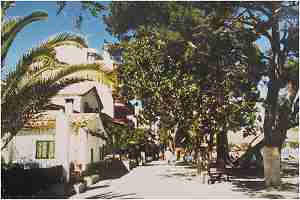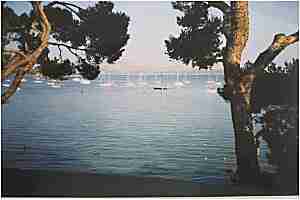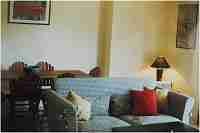 Price: £250,000

Any agent will tell you that there are three things to look for when buying a property: location, location and location. Pine Walk on the beach at Puerto Pollensa just cannot be beaten. The webmaster knows from personal experience of statistics that Pollensa is the most sought after resort in Mallorca and whether you want to move there, live there or rent it out when you are not there, you just cannot go wrong here on Pollensa 's Pine Walk.

If you are thinking of buying this property to let to tourists, there is a local management company who can look after the property and your guests effectively.

Click here for Mallorca holiday property to rent rather than to buy.
POLLENSA
Puerto Pollenca is on the East coast of Mallorca at the northern end. It's approximately 45 minutes drive from Palma and the airport. Originally a small flourishing fishing village, it still retains the charms of yesteryear. The appeal of Puerto Pollensa is in its refusal to succumb to the more garish aspects of places like Palma Nova and Magalluf, more associatedd with the characteristics of Benidorm on the mainland. In contrast to those, Pollensa is a tranquil, historic, unspoilt port, with its stunning mountain scenery providing a backdrop to the long sandy beaches. Fringed with pine trees, Pine Walk along the beach is a very special place and property here is among the most sought after on the island. Sailing, swimming, wind-surfing and water-skiing are all available, whilst there is a nine hole golf course a short drive away.

Puerto de Pollenca offers a myriad of small cafes, bars and restaurants, all offering local specialities. Personal favourites include the Restaurant Nautico and Restaurant Stay locatated on the two jetties in the harbour and both offer good local seafood. There's a weekly market in the town and a large SYP supermarket on the approach into the town.

Inland from the port is the old town of Pollenca which is a favourite artistic haunt. The 365 steps of Calvario will not only provide you with plenty of exercise, but your exertions will be amply rewarded by the breath taking views of pretty mountains and villages with the magnificent Bay of Pollensa beyond.
Puerto Pollensa: Pine Walk
property for sale on the Voramar beach on the Mallorca seafront
Price@ £250,000
Modern apartment approximately 20 years old
Prime and unspoilt family tourist resort of Majorca.
Excellent all year round climate
On the beach.
Three bedrooms
Terrace with magnificent sea view
Bathroom and separate self contained shower cublicle
Two minutes from a handy supermarket
Fully fitted kitchen and lift
Low service charges
If you are interested, email the Webmaster marking it "Pollensa Property" and MAKE SURE YOU INCLUDE A FAX NUMBER OR TELEPHONE NUMBER OR SNAIL MAIL ADDRESS PLEASE FOR MY CLIENT TO CONTACT YOU
---
---
Here are places to buy in the South of France. Places in this location give a good letting income in the middle of summer and the rest of the year provide a pleasant place to live. But they are not quite as good as Pollensa!

We hope the following links may be useful:

If you're thinking of moving to Spain, the Balearic Island of Majorca is one of the most sought after places to come to. Mallorca has a warm sunny climate with a good tourist industry. Majorca is the old-fashioned tourist name for Mallorca. The webmaster has access to statistics which show an increasing trend for the perception of Mallorca to be associated with nightlife at such noisy coastal beach resorts of Palma Nova and Magaluf whilst people looking to rent holiday property and houses to buy in Majorca are looking for the quieter unspoilt sort of place such as Pollensa.
---

about the webmaster
If you have a property to sell in UK, Spain, Balearics Islands, France or Italy email the Webmaster